Buying Prices - Furby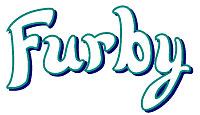 Here you will find information about the Furby products that we are currently buying and the prices we are paying for them. At this time we are only buying the regular sized Furby for a flat price
Requirements to sell us Furbys:
- Must be in new condition (sealed in package).
- Clean (no damage or price stickers on package)
(Basically, If you kept your items stored away & clean, then we are likely to purchase them. On the other hand, if your items were used as toys and played with, then we most likely won't be interested in purchasing.)
Total Products: 117
SELL OVER $25.00 &
WE PAY THE SHIPPING!